View Erotic Photos
Hide Erotic Photos

To view all of
Indianacpl4550's photos
Sign up now!
Introduction
Im the female half of a couple in a only barely existing marriage, But still. I can be the sweetest per on here but I do have horns too[bling 260927] You write down all these things to say goodbye to, but so many of them are good things. Why not just say goodbye to the bad things? Say goodbye to all the times you felt lost, to all the times it was a 'no' instead of a 'yes,' to all the scs as and bruises, to all the heartache. Say goodbye to everything you really want to do for the last time, And say hello to the things that you are hopeful for and looking forward to.[bling 624949]
My Ideal Person
Looking for nice people that are not too pushy, I prefer women but will chat with a respectful man. If you ask me to cybersex with you within 2 lines of saying hello I wont talk to you.. Update, I have found someone, Darlene. its like I cant be away a minute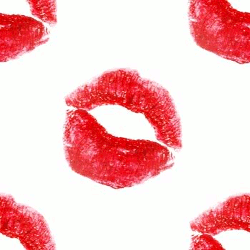 Have you ever had cybersex?:
I have cybersex quite often.
Information
Sexual Orientation:
Straight / Bi-sexual
Looking For: Women, Couples (man/woman) or Couples (2 women)
Marital Status:
Married
Swinger Type:
Prefer not to say
Speaks:
English
Have Children:
Yes. We do not live together.
Want Children:
Happy with what we have
Our Trophy Case:
| | | |
| --- | --- | --- |
| | His | Her |
| Birthdate: | June 20, 1960 | December 10, 1955 |
| Relocate?: | Maybe/Yes | Maybe/Yes |
| Height: | 5 ft 10 in / 177-180 cm | 5 ft 7 in |
| Body Type: | Prefer not to say | A little extra padding |
| Smoking: | I'm a non-smoker | I'm a non-smoker |
| Drinking: | I'm a light/social drinker | I'm a light/social drinker |
| Drugs: | I don't use drugs | I don't use drugs |
| Education: | Some college | Some college |
| Race: | Caucasian | Caucasian |
| Religion: | Not applicable | Catholic |
| Bra Size: | N/A | 36 / 80 B |
| Hair Color: | Blonde | Blonde |
| Eye Color: | Green | Green |